The Annual Sports Day of Auckland House School for Girls was held here today, as Dr Preeti Nagal, Assistant Professor for Vocational Studies, HPU, presided over as the chief guest. She was warmly greeted by the school's Director Principal Sunita John, Michael A John, Principal Auckland House School for Boys and Rev Sohan Lal.
The event started with a colourful Pom Pom display by the students of class I followed by a display of a beautiful Dupatta Drill by students of class II, which ended with a spectacular showcase of rhythmic gymnastics by the girls. The highlight of the morning was when the first timers of nursery class took the field to run their first race.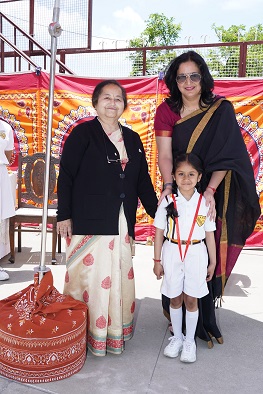 It was a joyous moment for the parent to see their wards running, trying to win the race or just complete it in their complete innocence. All 350 plus students participated in one race or the other which included the pin wheel race, balloon race, hopping race, stacking the cups, watering the plants, filling the basket, caterpillar race and treasure hunt.
The skaters showed their skills through races and musical chairs. All the parents enjoyed the event to the utmost and were excited to participate in the races. Dr Nagal presented medals to the winners and appreciated their efforts. The Director Principal thanked the chief guest for gracing the occasion and the parents, teachers and students for their participation.
HP Daily News Bulletin 26/05/2023