Founded in 1859, Bishop Cotton School (BCS) in Shimla has a rich history and is currently celebrating its 165th anniversary. The prestigious school has garnered a stellar reputation for providing a top-quality education and fostering a nurturing environment for its students. With a focus on academic excellence, character development, and holistic growth, BCS has become a beacon of educational excellence in India.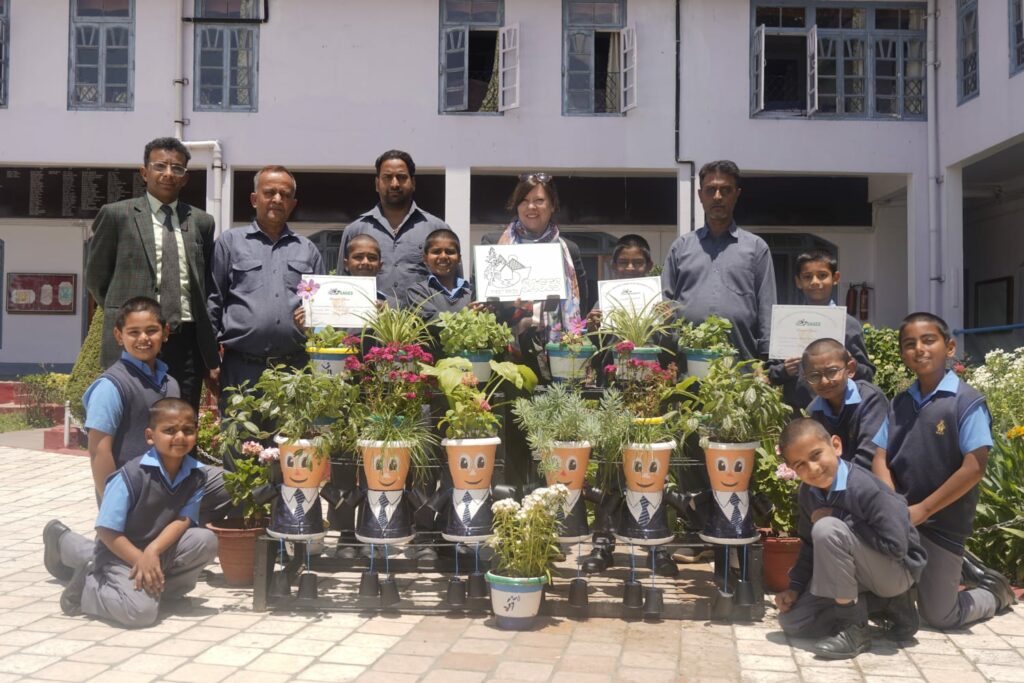 SAGES Flower Festival 2023: Recognizing the Beauty of BCS Shimla Campus Garden (Bishop Cotton School)
The annual SAGES Flower Festival 2023 in Shimla hosted a campus garden competition to showcase the breathtaking beauty of various gardens in the region. Bishop Cotton School emerged triumphant, winning the first prize for the best Shimla Campus garden. Esteemed judges from the Shimla Amateur Garden and Environment Society (SAGES) were captivated by the school's garden, which boasted a remarkable assortment of unique plants and trees.
The Dedicated Team Behind BCS Garden's Success: The Malis of the Estates Department
BCS owes its stunning campus garden to the relentless efforts of a dedicated team of gardeners known as "malis" who work under the Estates department. These skilled individuals put their heart and soul into cultivating and maintaining the school's beautiful flowers and plants. Through their hard work, creativity, and expertise, they transform the campus into a verdant oasis, contributing to the overall aesthetic appeal of the school.
BCS Campus: A Spacious and Secure Haven for Students from Around the World
Spanning over 35 acres, the Bishop Cotton School campus in Shimla offers a spacious and secure environment for students hailing from different corners of the globe. Nestled atop the Knowllswood Spur, the campus provides a breathtaking view of the surrounding mountains and is enveloped by a lush forest. The site boasts a plethora of mature trees and vibrant flowers, creating a serene and picturesque atmosphere that enhances the students' educational experience.
Education World Ranking: BCS Recognized as the Best Boys Vintage Boarding School
EducationWorld, a prominent educational magazine, has consistently acknowledged the excellence of Bishop Cotton School. The school has been ranked as the number one Boys Vintage Boarding school in Himachal Pradesh and holds an impressive third position nationwide. This recognition highlights BCS's commitment to providing a world-class education, ensuring the holistic development of its students, and upholding its esteemed legacy.
Sukhu Recognizes Environmental Conservation Champions With Environment Leadership Awards