In a thrilling display of talent and sportsmanship, the Rajkiya Adarsh Varishth Madhyamik Paathshala, Lalpani, emerged as the overall champions at the Shimla Youth Sports and Cultural Competition held from September 14 to 17, 2023, at the Rajkiya Adarsh Varishth Madhyamik Paathshala, Soghi.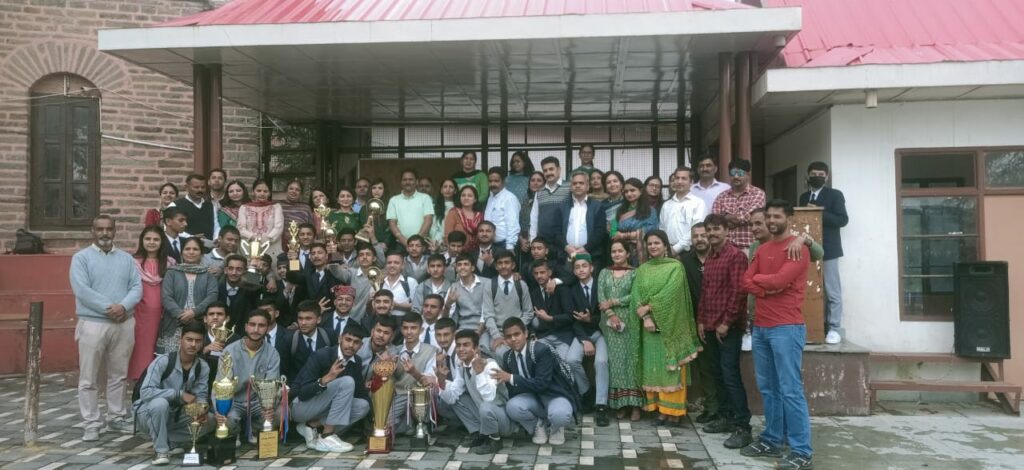 Lalpani School Dominates Sports and Cultural Competitions At Shimla Youth Event
Lalpani School's students showcased exceptional performances across various competitions, bringing honor and recognition to their institution. The event witnessed remarkable achievements in chess, with Piyush Negi securing the first position, Armaan Soni securing the second, and Trilok Mehta securing the fifth position.
In badminton, Suryansh, Daksh Negi, Karan, and Sachin claimed the top positions in their respective categories, demonstrating their prowess on the court.
The game of kho-kho also saw a stellar performance by Lalpani School, with Akshit, Sahil, Kartik, Dhruv, Aryan, Jatin, Saurabh, Yaman, Abhishek, Yogesh, Arvind, and Mohit securing the second position collectively.
The competition was a testament to the dedication and hard work of Lalpani School's students, who excelled not only in sports but also in showcasing their cultural talents.
The event's success highlighted the school's commitment to nurturing both athletic and cultural abilities among its students, fostering an environment of holistic development. Lalpani School's impressive achievements have firmly established it as a powerhouse of talent and excellence, setting a high standard for future competitions.
Himachal Pradesh Gears Up For 'SAMARTH': International Day of Disaster Risk Reduction Celebrations