As the journey of 1,000 miles begins with this one step, the Ex-Bedeian Association (EBA) with more than its 150 plus members has set the tone with a road map for a positive beginning with their vision for a sustainable future. This was only with those present for the two-day mega reunion event, but Bedeians from all over the world have connected through an online forum to make their presence felt and are eager to make their contributions. Nestling among the deodars, St Bede's College brings back flashback upon flashback to relive those nostalgic moments, like just living that 'yesterday once more' with a two-day Mega Reunion event on 19th and 20th November, 2022. The japphis (hugs) and pappis (kisses), the million-dollar smiles, the awe of recognising those faces and sheer joy of just being together was enough to create some more beautiful memories.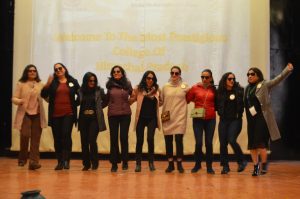 Walking the halls and checking the classrooms evoked few strong memories, of a bygone era that once we too roamed these halls as students. Some as fierce contenders and others as meek docile newbies who were afraid of the world and what the future held for us. But the Graduation Day and the Bedeian tag was enough to instil the confidence and vigour to take on the world and fill the shoes or follow the footsteps of our alumni, never to look back at what's lost but to fight harder and achieve bigger. Meeting the staff and playing favourites with teacher was yet another sentimental feeling, those that touch our lives for a lifetime and those that set you right to follow your dreams! That is what being a Bedeian meant for most.
The agenda was clear, to create a buzz and make the Bedeians presence felt. The 19th morning began at Marina with an informal mixer Himachali lunch, followed by a Walkathon on Mall culmination at the National Flag on the Ridge. The Heritage Road Map further highlights the historic significance of Shimla City and the cross overs between the rich cultural legacy of this place. The emphasis on adopting sustainable goals, with a start already made on World Environment Day by cleaning the Naldehra Hills, this helped create a vision towards creating a better goal, with a promise to make a mark. The evening ended with a song and dance affair around a bonfire and dinner at Marina.  (Click to see all videos)
20th morning, all roads let to St Bede's College to create a buzz as a cultural event was planned by the students along with a Batch Walk dating back to 1987 up to 2022. It was an exhilarating experience for all present walking on the stage once again, reliving the memories. The various stalls put up by both, the former Bedeians and current batches, added fun and flair to the whole carnival.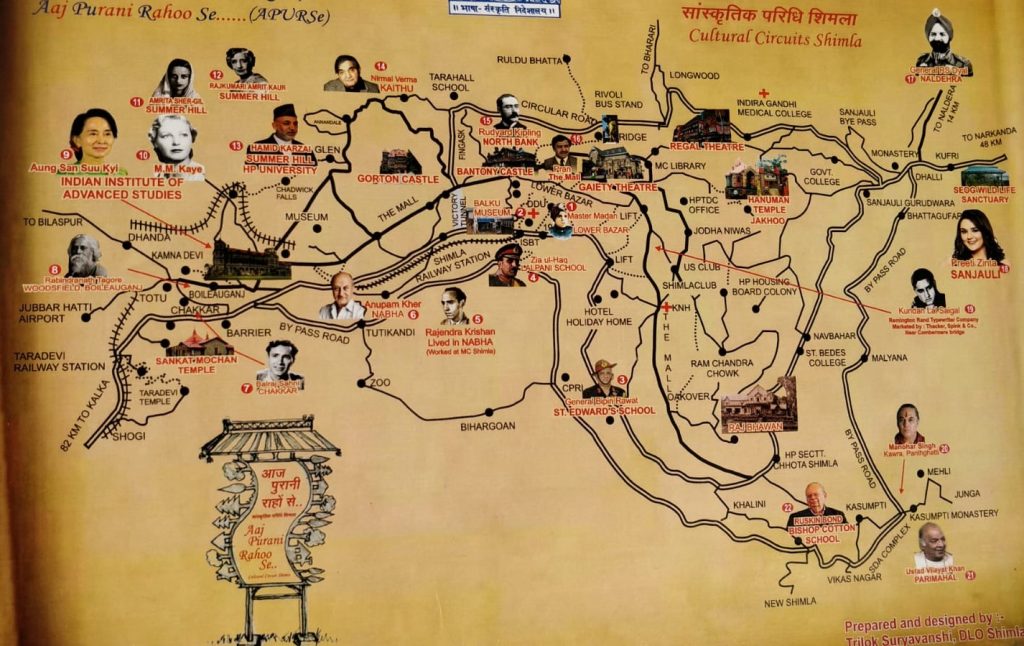 President EBA, Dr Purnima Chauhan shared on a nostalgic note, "There was a buzz… something in the air that night, the stars were bright… and I felt like… Aaj main upar aasma neeche… I am loving the hangover from yesterday… How's the Josh girls? We will have more seasons in the sun… create new memories… linked globally on a virtual platform that we hope to activate as soon as the website is done The skill set that Bede's brings to the global table is the envy of many institutions! Bede's does not find a place in the annals of history merely by being one of the 18 heritage colleges of India dating back to 1904, but continues to take pride in its alumni who are constantly leaving significant footprints on the sands of time. That is why the first EBA event was 'Clean the Mountain' Naldera where 30 Bedeians collaborated with Earth Day Asia Pacific Network to achieve not mere cleaning of 1.5 time garbage from the pristine mountain but also played an ice-breaker environ antakshari with the mahila mandal, thus bridging the class divide."
She further added, "Then came the Zion event whose success made us believe that Bedeians internationally were really wanting to come together physically, the stuff that dreams are made of. I will be failing in my duty of I do not acknowledge the stellar role that my EBA team and the students of St Bede's have played in bringing our hearts and souls together to realise this dream and promises of many more. College Principal Sister Molly's desire translated into the EBA being formed in May 2022, spear-headed by me along with Deepti Pajni, Gitanjali Mahendra, Guneet, Sheetal Vasudev, and later co-opted Nupur, Devyani, Sheetal Vyas and Anjali who have all put their best foot forward to make meticulous arrangements to make this two-day dream come alive! And Smriti Thakur, the admiral, executed the responsibilities of mobilising the Bedeian students braving lack of time, resources, manpower, databases. This team epitomises that when the going gets tough the tough get going. Also, a heartfelt thanks to Vandana Bhagra who put in all her effort to personally cover every moment of this event without thinking when she will be in front rather than behind the camera. The EBA team and Vandana Bhagra, Ritanjali, the Marina staff, the curator of Shimla museum for arranging the Sancha and bringing Himachali handicrafts to college doorstep, to Sanjeev who gave us this DJ for day two, to all the girls who have put up stalls here in an inspiring show off Bedeian entrepreneurship. And last but not the least I feel I am standing on a bank vault, the bank is St Bede's and the gems are each one of you who took the trouble to travel for this event, encouraged our efforts and promise to forge the strongest bond ever of a formidable 'Global Bedeian Family'."
Ending on a high note, Dr Chauhan concluded, "Ask not what Bede's can do for you, ask what u can do for Bede's, I go home richer with a SANTA type bag full of new memories, thanks to each one of you for enriching us, Shimla loves u!