Brews & Books Cafe, Looking for a place to unwind and indulge in your love for books and coffee? Look no further than Brews & Books Cafe – the newest addition to Shimla's vibrant social scene.
Join us as we kick off our grand opening with a special ceremony attended by the Secretary, Language, Art and Culture Department, Rakesh Kanwar, along with some of our city's brightest young readers – Ms Aahr Singh, Master Stavya Pandit and Ms Prachi. To mark the occasion, they will be releasing the S.H.I.M.L.A. Investigators series, written by the talented Ms Minakshi Chaudhry.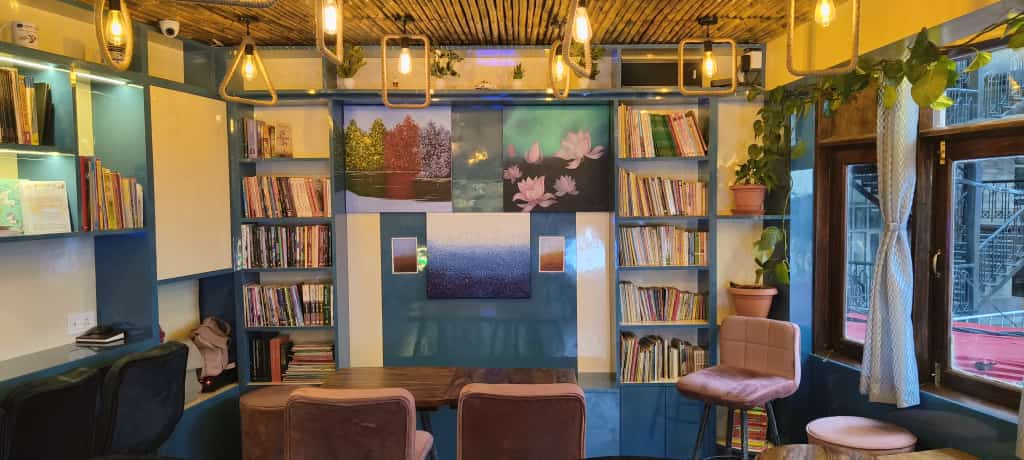 A Creative Hub for Young Writers
What's more, Ms Chaudhry has also started a co-authorship and mentoring program with Keekli, in which she is mentoring three young children to become writers. By the end of the year, we will have three more budding authors to celebrate!
Indulge in Your Love for Books and More (Brews & Books Cafe)
At Brews & Books Cafe, we offer a wide range of delectable hot coffee bean brews, scrumptious treats, and even gluten-free baked goodies for those with dietary restrictions. Our warm and cosy ambiance makes it the perfect place to curl up with a good book or join in on one of our lively discussions, readings, and signings.
A Community of Book Lovers
Join our book club for children or take part in one of our creative writing workshops, where you can hone your skills and share your passion with like-minded individuals. We even have mind-tingling games to enjoy with friends or karaoke evenings to unleash your inner performer.
Advance Bookings Welcome
We are open and ready to welcome you to our haven for readers, and we even accept advance bookings from writers who want to spend a cozy afternoon surrounded by books, coffee, and creativity.
Visit us today and discover your new favorite spot in Shimla – Brews & Books Cafe!
AICC In-Charge Of HP Meets Governor At Raj Bhavan